Laser cutting for designers
In our webshop you can order laser-cut parts and related services.
Lasergarden
Partner in art
Laser cutting for industrial and design use
Laser cutting
Metal sheet cutting
Metal sheet bending
Powder coating
Structural engineering
All in one place
in our workshop, the freedom of design and quick, precise production meet each other. Be it industrial or design order, our specialists help to implement a wide range of ideas as partners.
Our services
Besides laser cutting and laser marking, powder coating, sheet metal bending, sheet metal cutting and structural engineering may also be ordered. Thus, our customers can have complex processes done in one place.
More details
There is also a possibility to consult projects already in the design phase, in order to make the production process even more efficient and to ensure proper execution.
Several times shortened time from idea to market for a fraction of the usual costs –
laser cutting makes it all possible for you.
Materials
With our fiber and CO2 laser equipment, we can process countless types of materials, even on large surfaces.
More details
Machine park
With our fiber laser and CO2 laser machines, maximum precision and efficiency can be achieved when machining a wide variety of materials on large surfaces. Besides this, our laser marker machine makes fast and accurate engraving possible.
With our powder coater, sheet bender and sheet metal cutter equipment we can perform all related work processes.
The finished elements and components will be assembled and built, too.
More details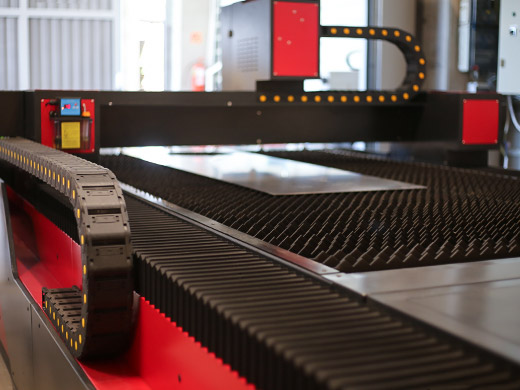 Request an offer
Request a preliminary offer, our colleagues will contact you.