Laser cutting for designers
In our webshop you can order laser-cut parts and related services.
Our services
We provide our clients not only with laser cutting and related consulting, but also with other key steps in the manufacturing process, such as sheet metal bending, sheet metal cutting, powder coating and structural engineering.
Watch our video about our equipment and services.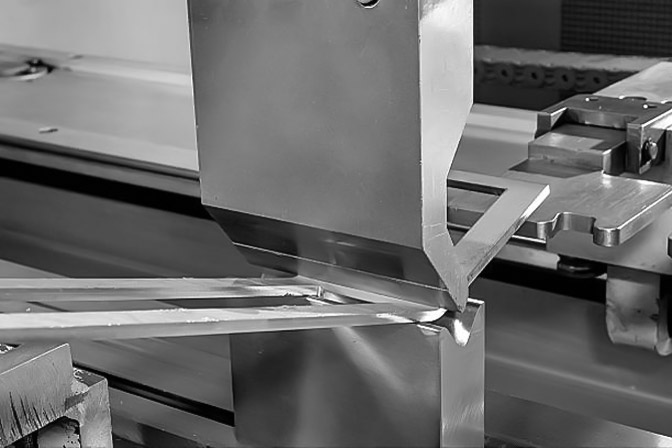 Sheet metal bending
As with laser cutting, precision is a key factor in edge bending. With our sheet bending machine, it is also possible to bend complex geometric shapes.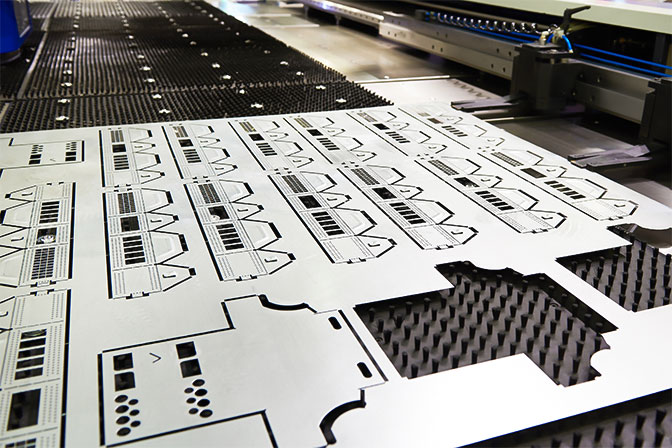 Sheet metal cutting
The hydraulic sheet metal cutting process provides a fast and cost-effective solution for tailoring the required dimensions according to the customer's needs.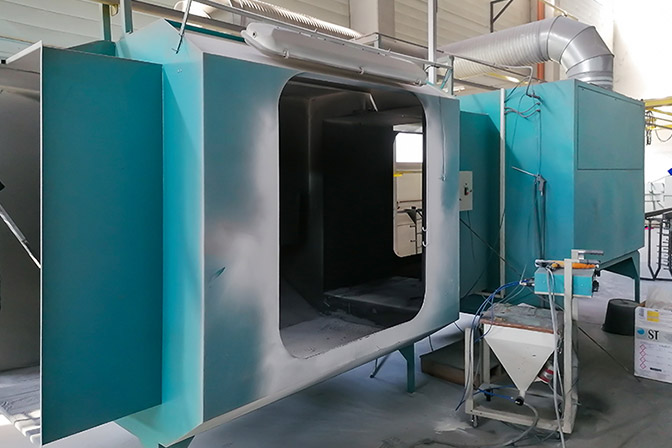 Powder coating
The sheet metal parts can be powder coated with any color along a rich range of colors. This technology is more durable and environmentally friendly than solvent painting, and the thickness of the paint layer can also be controlled.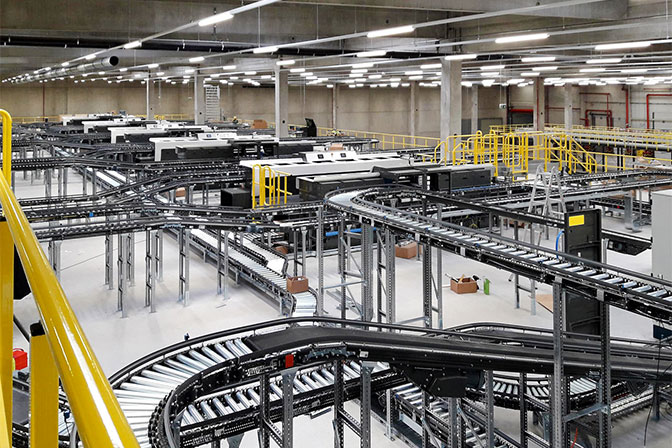 Structural engineering
Laser cutting is only a slice of a complex process, the finished elements have to be assembled, painted, corrosion-protected and installed on the final site after production. We can also take part in machine construction by assembling the manufactured parts.
Building production lines, installing machines into the production line mechanically and software, assembling additional electrical systems, control cabinets - all these are competencies that we can help provide. Our parent company, Artbasic, has decades of experience in this field, so we provide this to our customers without any further to-do.
Some more examples of structural engineering services:
Design and construction of industrial equipment
Reconstruction of industrial machines and production lines
Design and installation of solar systems
Automation
Assembly
Maintenance
The process of our services
1
Laser cutting
Laser marking
Engraving
2
Sheet metal bending
Sheet metal cutting
Powder coating
3
Product assembly
Request an offer
Request a preliminary offer, our colleagues will contact you.